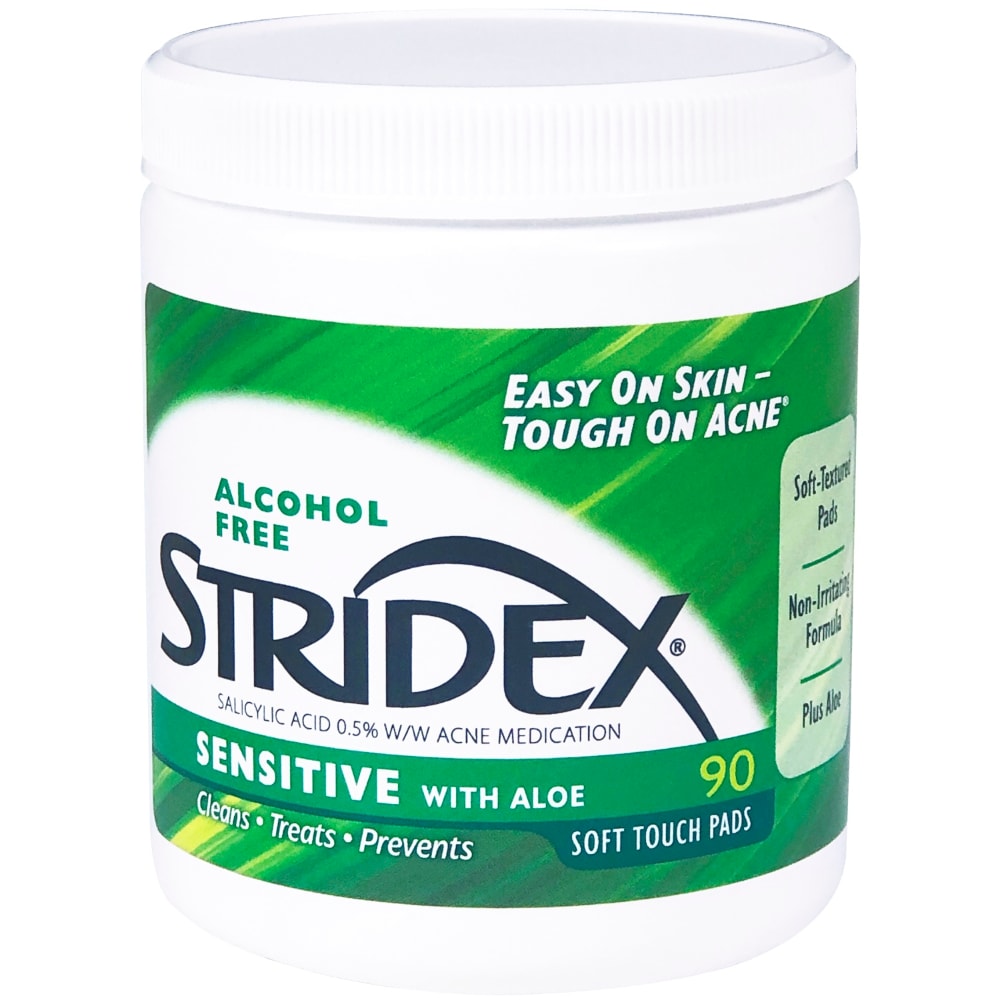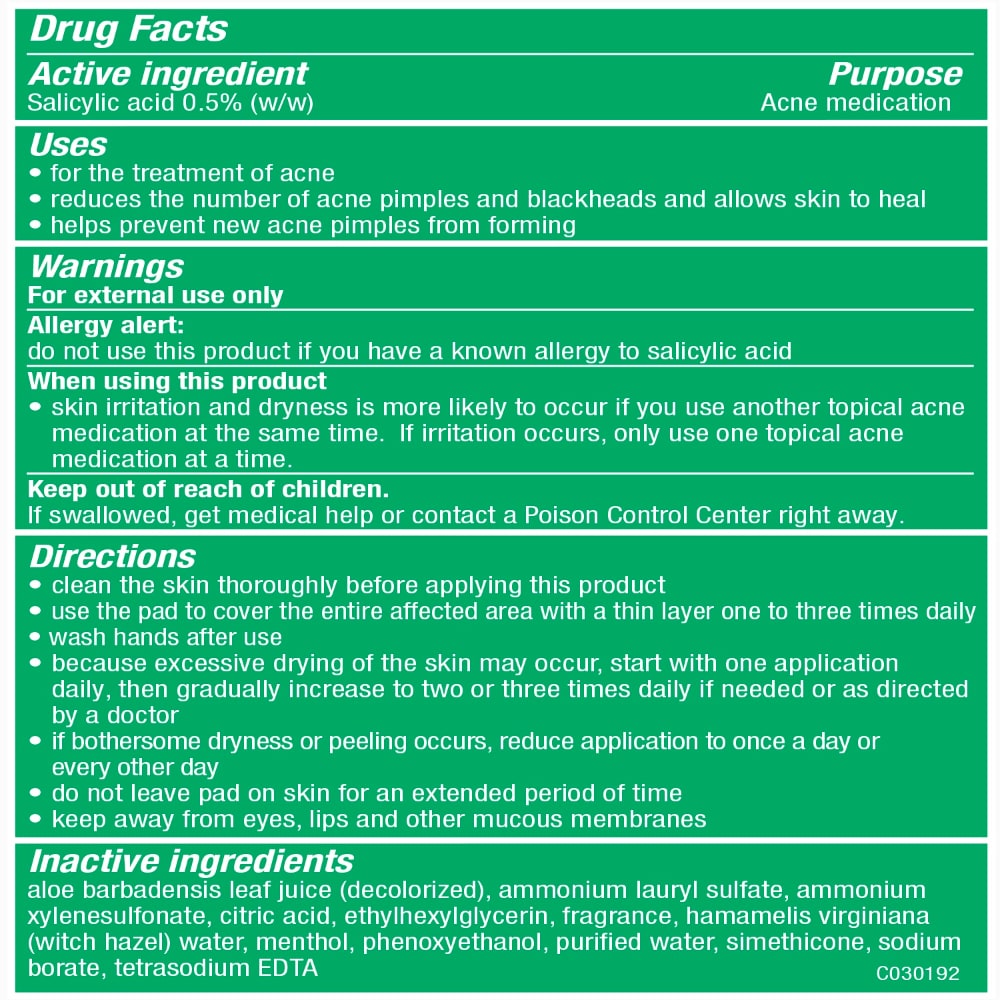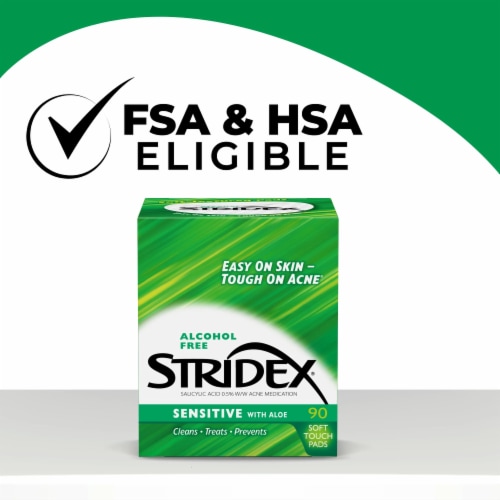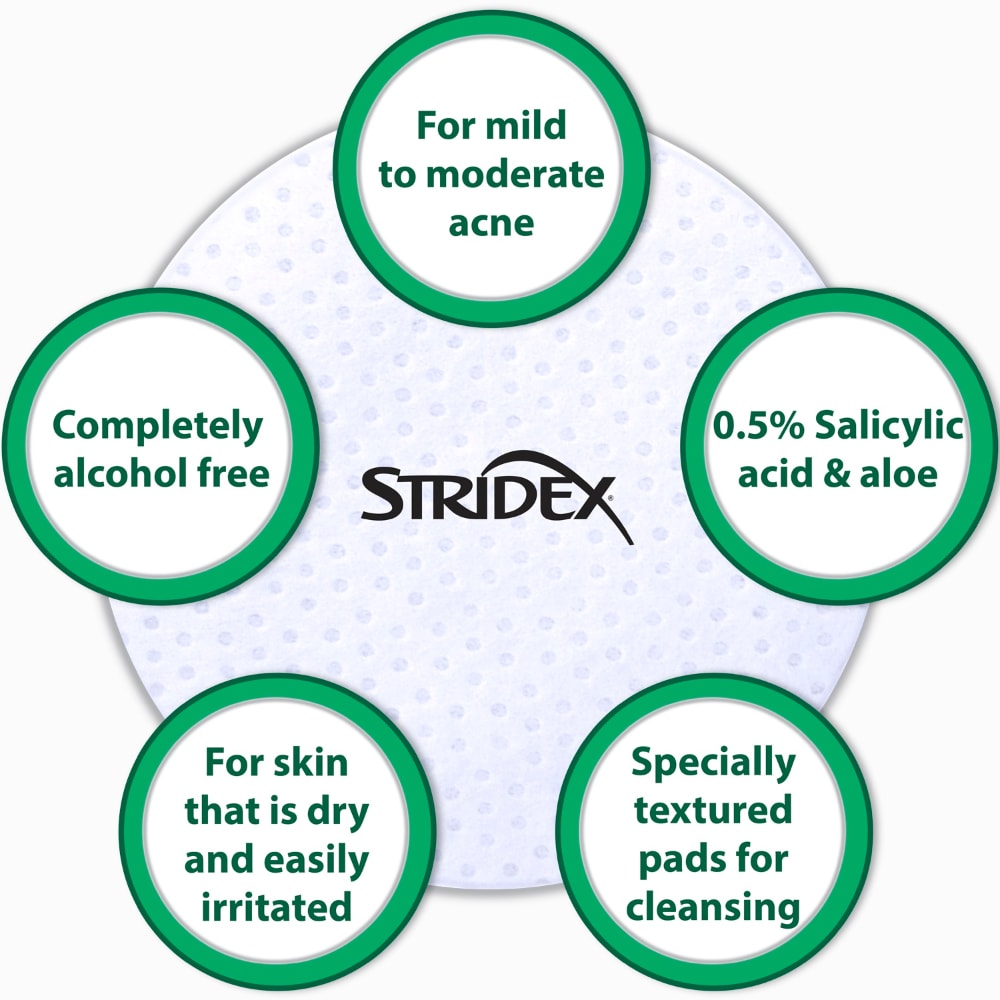 Stridex Daily Care Sensitive with Aloe Soft Touch Pads
---
Each pad is specially textured for great cleansing with a great feel. Whether you want scrubbing or smooth, soft application, this paid is up to the task. Stridex pads formulas are completely alcohol-free so you get proven acne-fighting effectiveness without the burn.
ACNE TREATMENT: Contains 0.5% salicylic acid, and skin soothers including Aloe, to fight acne SKIN CLEANSER: Removes dirt, oil, sweat, and other impurities from skin's surface, penetrates to unclog pores and dissolve deep down oil.
Cleans: Stridex pads unclog pores and dissolve deep-down oil. They even remove what cleansers and soaps leave behind.
Treats: Stridex clears up existing pimples and helps eliminate blackheads with salicylic acid, a proven acne medication.
Prevents: Used regularly, Stridex pads help prevent breakouts before they start.
---