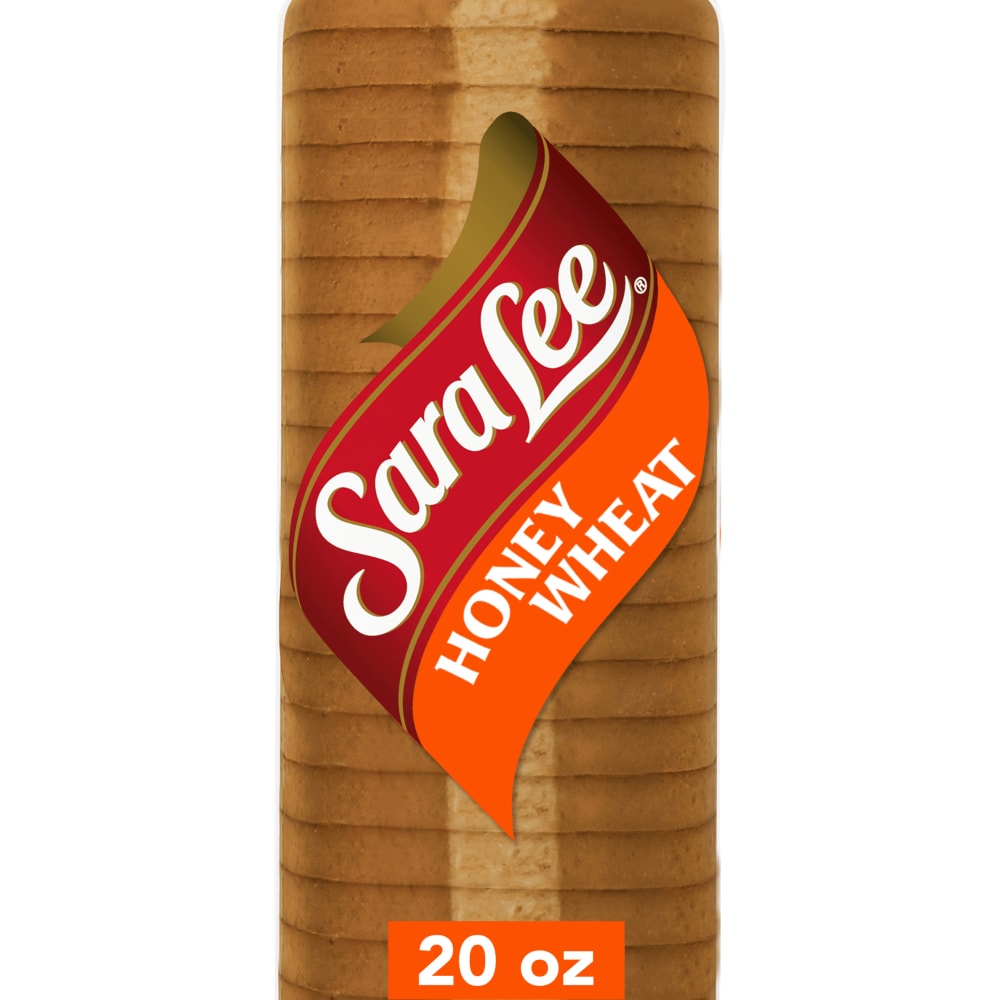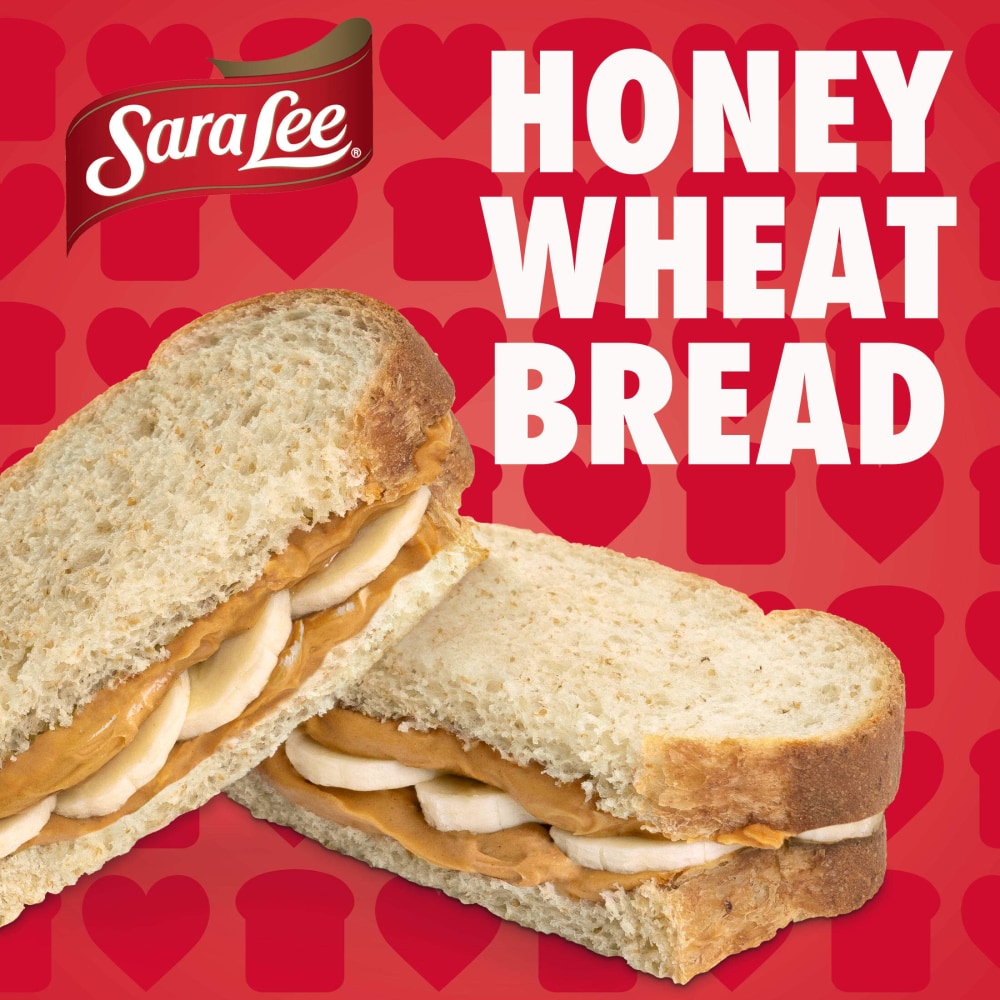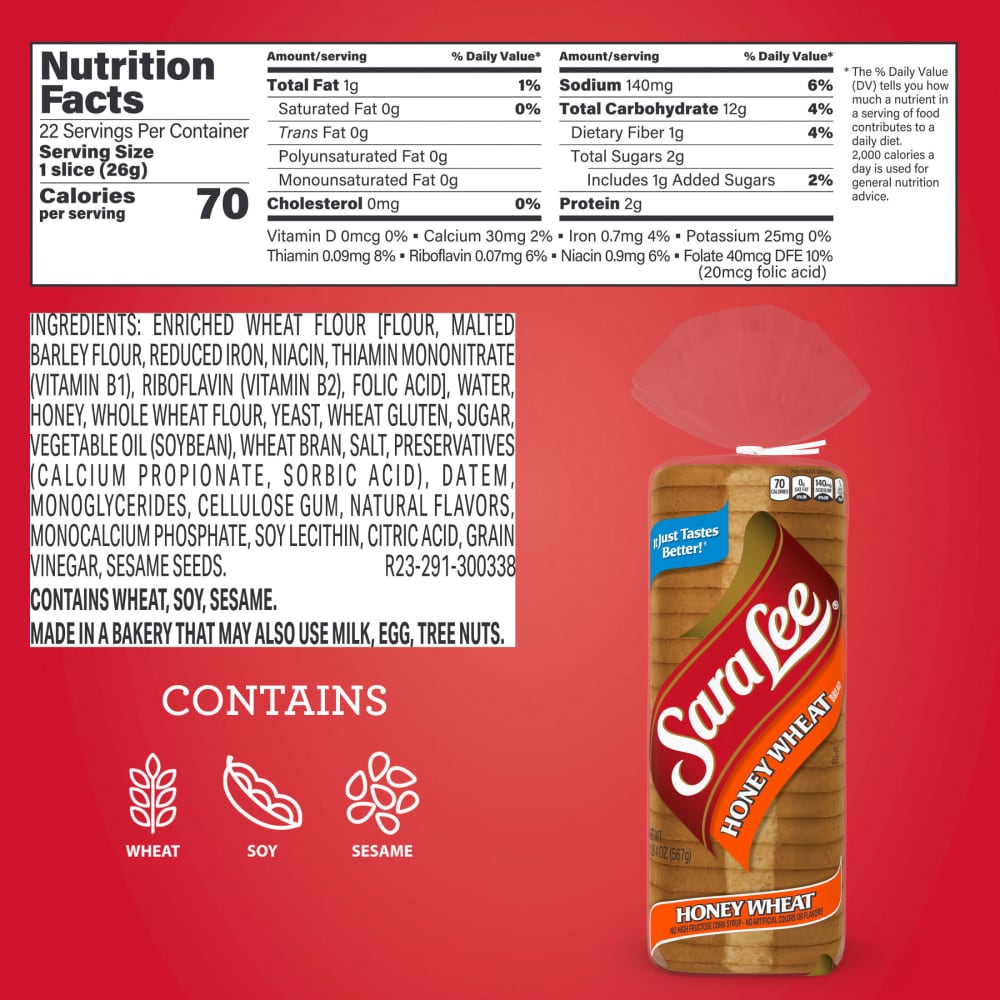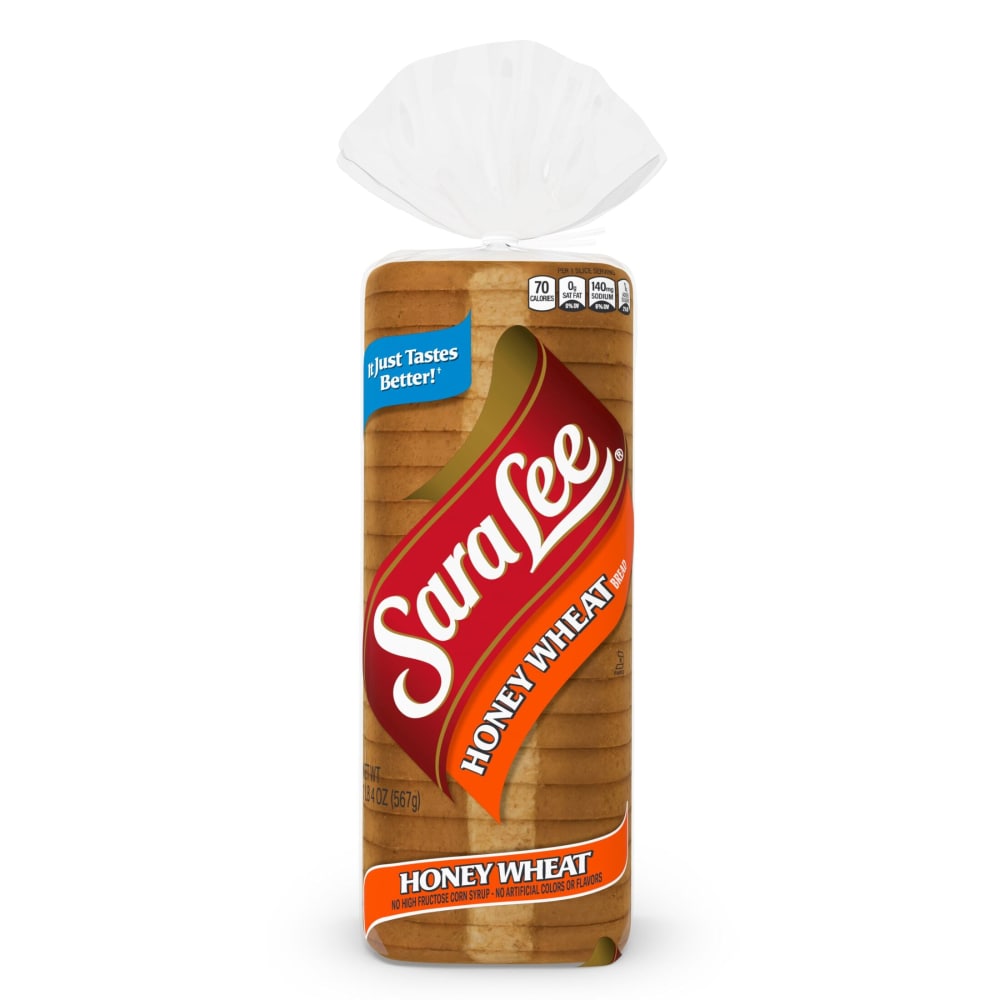 Sara Lee Honey Wheat Bread
---
The slightly sweet taste is perfect for sandwiches, toast, grilled cheese, and more! Unlike most wheat breads, our Honey Wheat does not have the strong wheat taste and is still tasty, healthy and nutritious. Made with real honey, no artificial colors or flavors, and no high fructose corn syrup, it is a choice you can feel good about making every day. How did something so yummy, get so nutritious?
Baked with a drop of pure golden honey.
Perfect to add sweetness to your family moments.
Perfect for deli sandwiches, chicken salad sandwiches, PB&J and more!
No artificial colors, flavors, OR high fructose corn syrup.
Baked with all the goodness you'd expect, and none of what you don't, Honey Wheat is a hands-down family favorite.
---