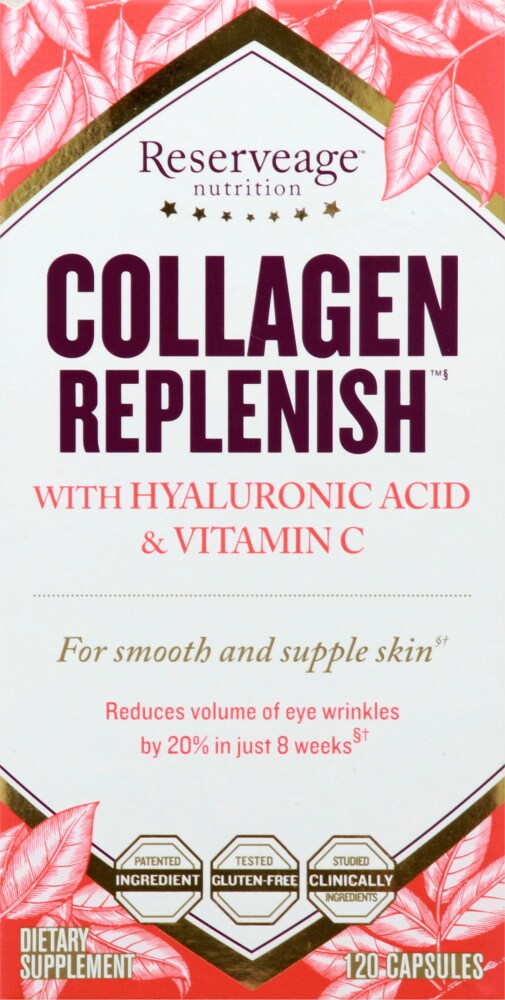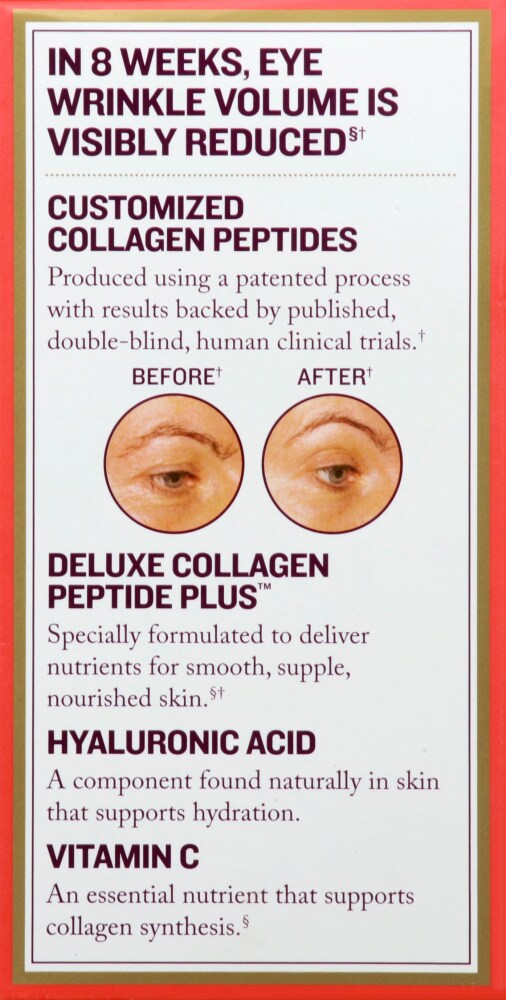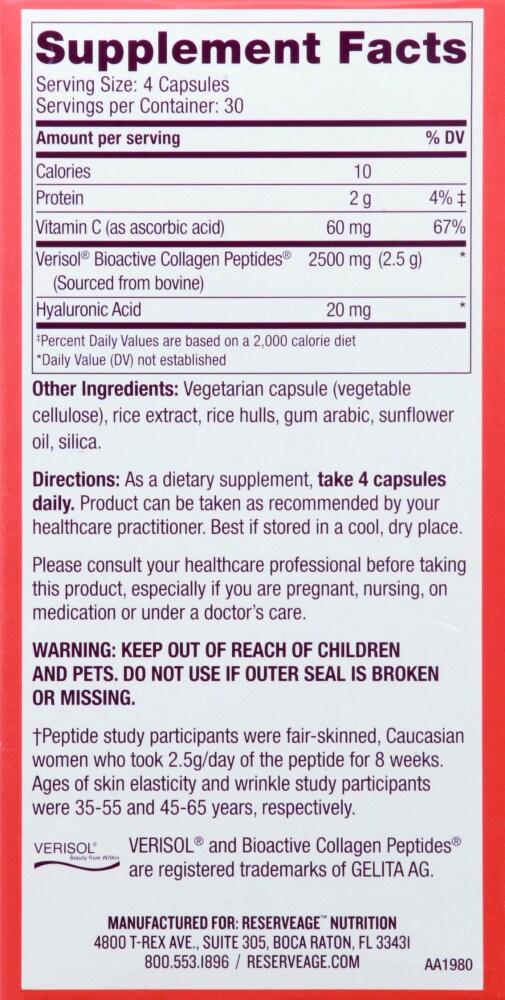 Reserveage Collagen Replenish Capsules
---
Support smooth, supple and firm skin with this triple action formula for natural collagen production.
Collagen: Verisol Bioactive Collagen Peptides have been shown in two published human clinical studies to help reduce the appearance of wrinkles while maintaining skin's elasticity and firmness.
Vitamin C: This essential nutrient helps support natural collagen production and reduce deterioration from oxidative stress.
Hyaluronic Acid: This component found naturally in skin supports hydration from within.
With Hyaluronic Acid and Vitamin C
Supports Radiant Skin with Bioactive Collagen Peptides
Helps Reduce the Appearance and Depth of Wrinkles
Gluten Free and Non-GMO
*These statements have not been evaluated by the Food and Drug Administration. This product is not intended to diagnose, treat, cure, or prevent any disease.
---