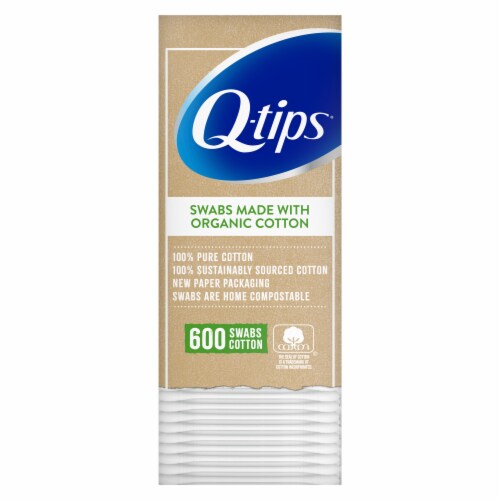 Hover to Zoom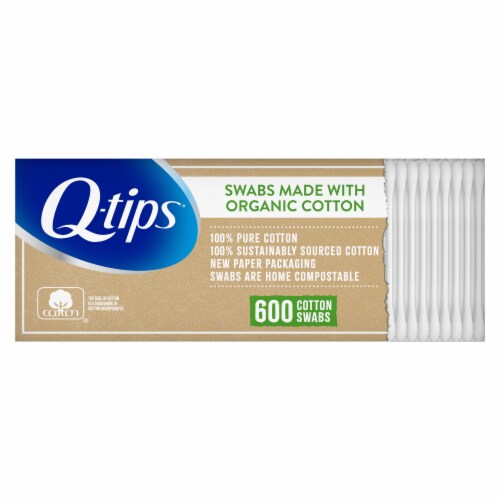 Hover to Zoom
Q-tips Organic Cotton Swabs
Product Details
Q-tips now offers cotton swabs made from organic cotton. The product packaging is our most sustainable ever; the carton tray, sleeve and sticker are all made from paper. The carton packaging is both home compostable and recyclable. Q-tips cotton swabs are the ultimate home and beauty tool. With the softest cotton at the tip from the end of the stick to the top of the swab and a gently flexible stick, Q-tips cotton swabs are perfect for a variety of uses. Our swabs are light and portable, which makes them perfect for on-the go.
Directions: Q-tips cotton swabs can be used in a variety of ways, including Beauty (apply or remove eyeliner & eye-shadow), Baby Care (delicately care for sensitive areas), cleaning your Home & Electronics (clean and dust hard-to-reach spaces), and First Aid (gently apply ointments and creams).
Ingredients: 100% Pure Cotton
WARNING: Do not insert swab into ear canal. Entering the ear canal could cause injury. If used to clean ears, stroke swab gently around the outer surface of the ear only. Keep out of reach of children.
Q-tips cotton swabs are ideal for a variety of tasks, including putting on makeup, caring for babies and pets, cleaning electronics, and DIY crafts
Q-tips swabs have always been plastic-free
The carton packaging is both home compostable and recyclable
The carton tray, sleeve, and sticker are all made from paper
It's the same Q-tips quality, now in a more sustainable package
These cotton swabs are made with 100% sustainably sourced, organic cotton
---