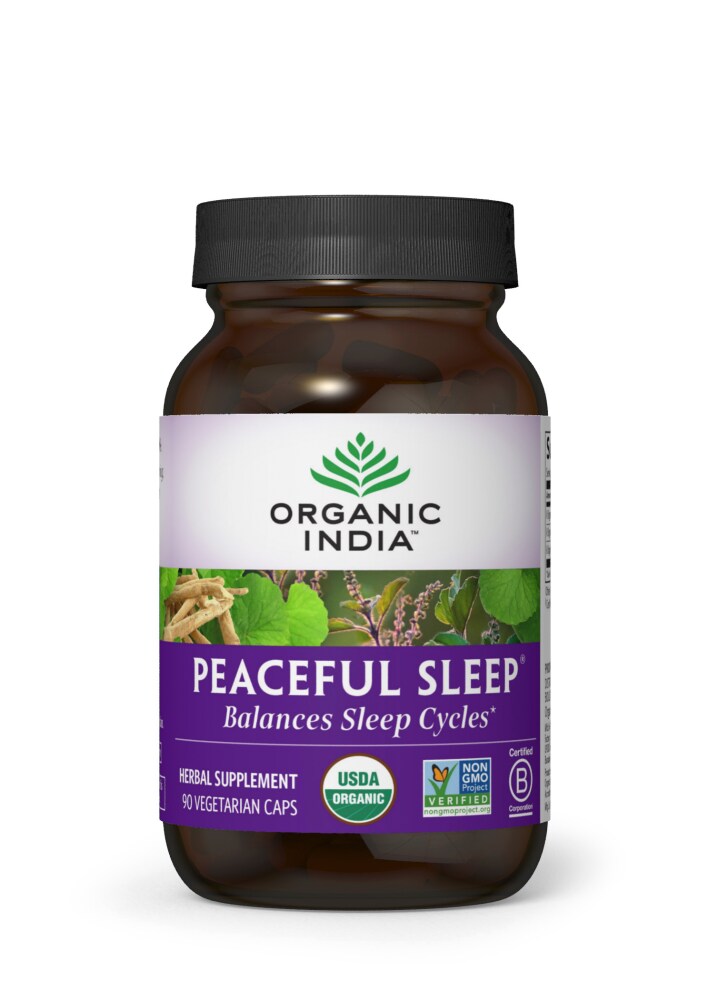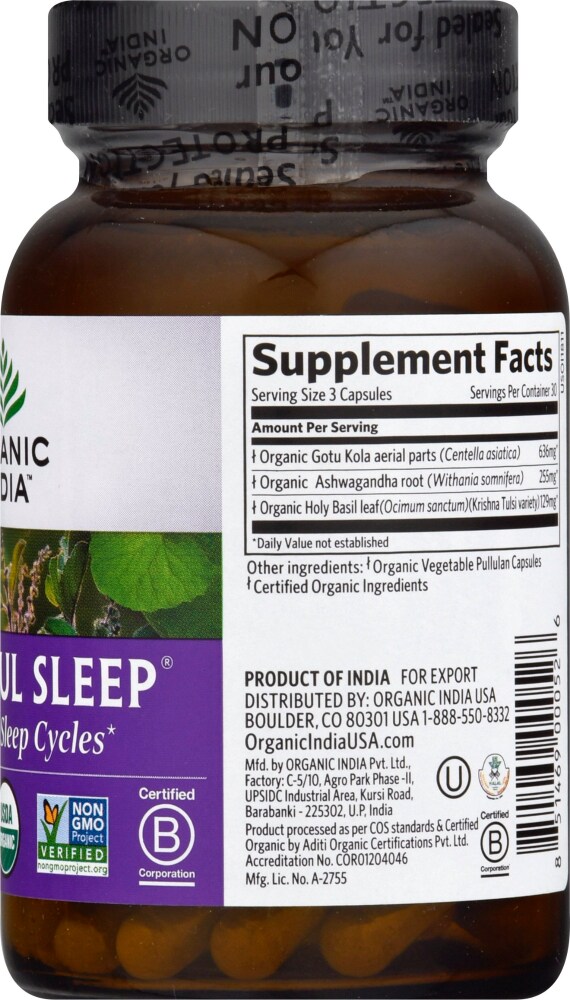 Organic India Peaceful Sleep Herbal Supplement
---
Peaceful Sleep­ supports sound and refreshing sleep by naturally rejuvenating and calming the nervous system. Peaceful Sleep helps relieve stress and tiredness while supporting a natural, comfortable and restorative sleep. Peaceful Sleep will help you wake up refreshed and revitalized, not exhausted!
Balances Sleep Cycles
Supports Sound and Refreshing Sleep
Rejuvenates and Calms the Nervous System
Made with USDA-Certified Organic Herbs
Gluten- Free
*These statements have not been evaluated by the Food and Drug Administration. This product is not intended to diagnose, treat, cure, or prevent any disease.
---