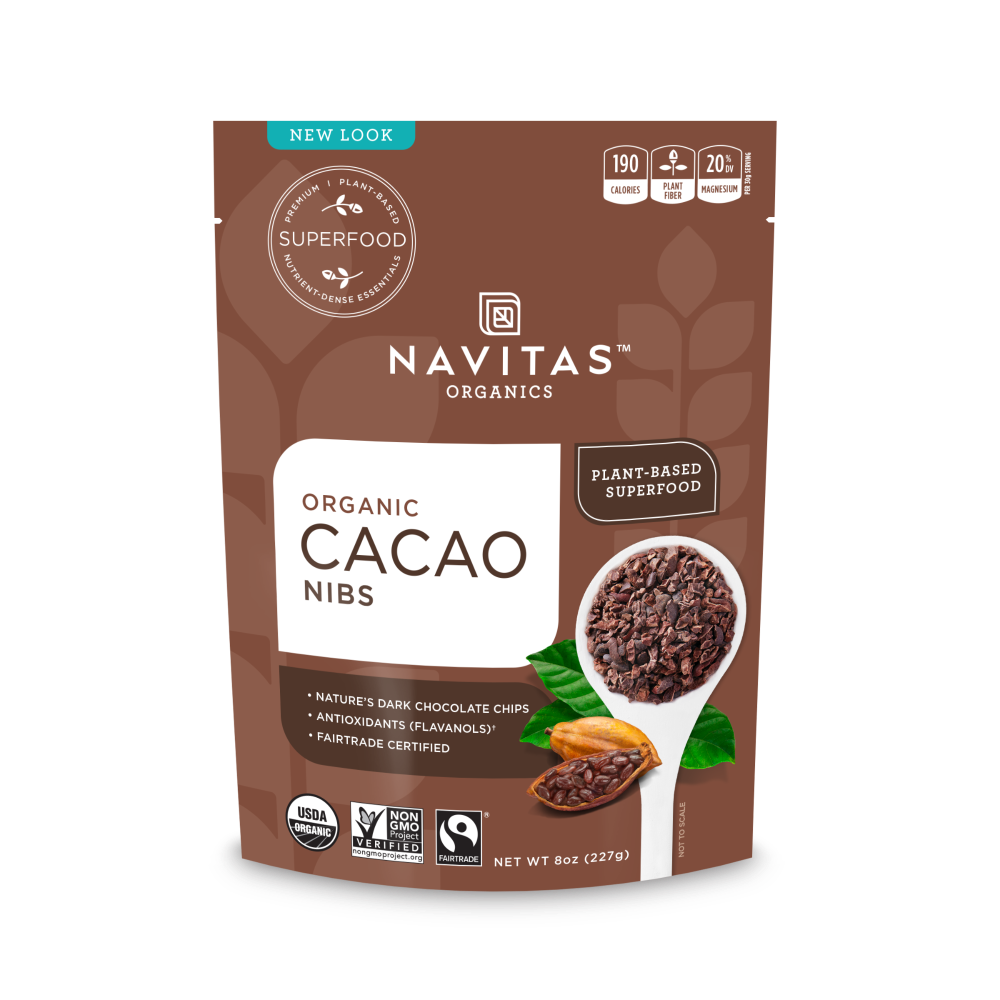 Navitas Naturals Cacao Nibs
---
Go after each day with passion and drive. Super-simple, super-nutritious superfoods give you the energy you need to live each day to the fullest. In fact, Navitas (Nuh-vee-tus) is Latin for ''energy.'' We search the globe for the highest-quality organic superfoods to keep you energized.* What's more, we work hard to power the positive in all we do as a company, celebrating healthy foods and supporting sustainable causes. Navitas. Live Life Positive.™ Cacao: The Maya Good of The Gods.
An Excellent Source of Fiber
Crushed Cacao Beans = Nibs
Premium Plant-Based Superfood
Nutrient-Dense Essentials
Nature's Dark Chocolate Chips
Antioxidants (Flavanols)
Fair Trade Certified
USDA Organic
Non-GMO Project Verified
Kosher
Vegan
190 Calories
Plant Fibers
Magnesium (20% DV)
*These statements have not been evaluated by the Food and Drug Administration. This product is not intended to diagnose, treat, cure, or prevent any disease.
---