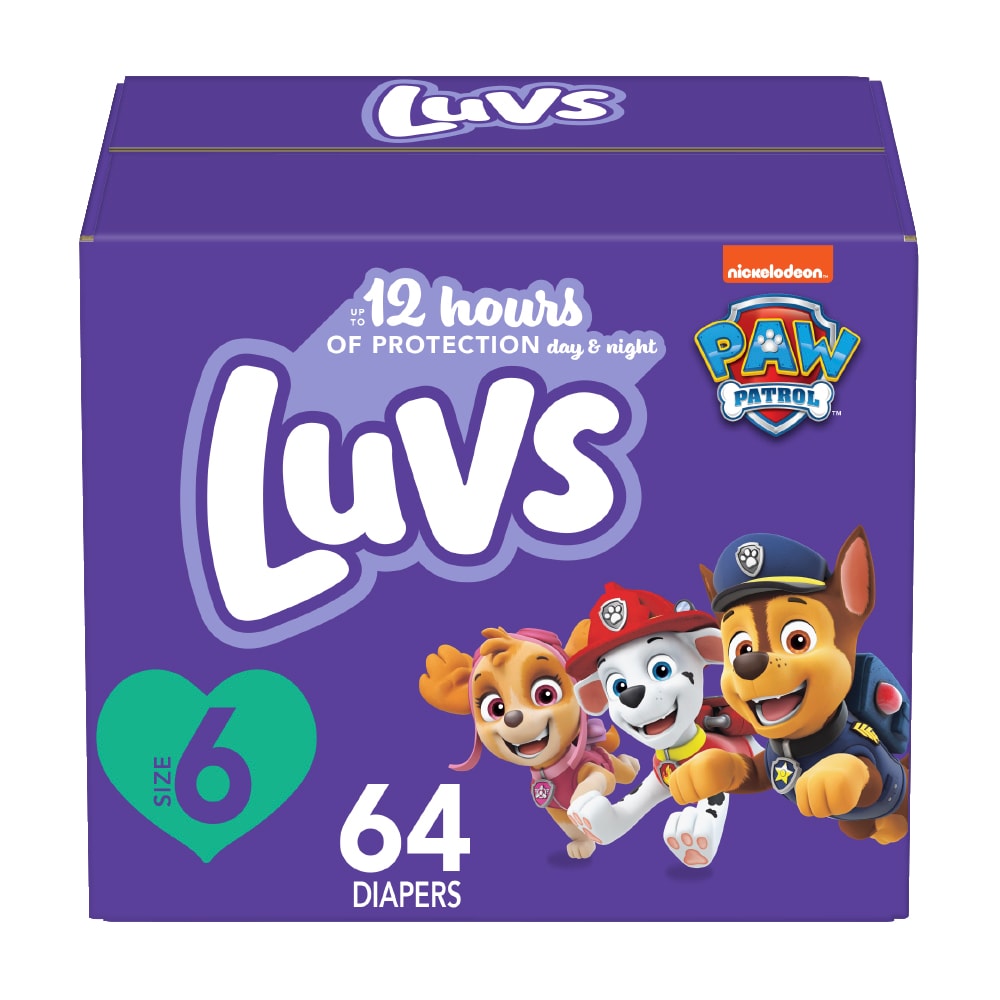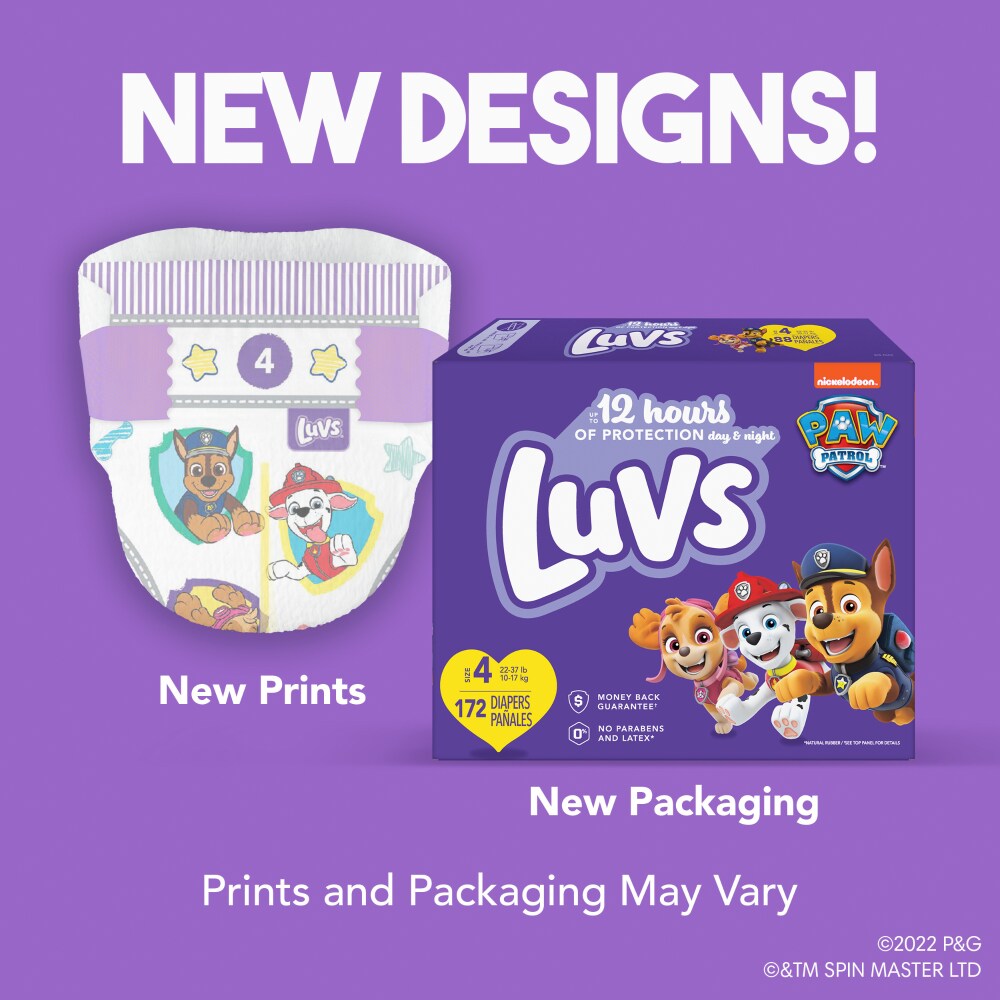 Luvs Ultra Leakguards Size 6 Diapers
You learned a lot from baby #1-especially not to pay more for diapers when you don't have to. So now, you don't trust something because it costs more, you trust what works. Luvs diapers protect baby from leaks at the low price you're looking for-complete with a money-back guarantee. That's because Luvs knows that between laundry, play dates, snack times, and nap times, you don't have time for leaks. Luckily, Luvs has NightLock Plus to lock away wetness, even overnight.
Luvs diapers also have large, refastenable stretch tabs and a wide fastening area to help make diaper changing time easier too. They're also super soft with a Leakguard core, to help keep baby dry and comfortable. You value your time, and so do we. Get a better value in diapers when you Live, Learn, & Get Luvs.
Ultra Leakguards Diaper
Size 6 - Over 35 lbs
Super Soft On Baby's Skin
Fun Designs In Every Pack
With Night Lock Plus
Locks Away Wetness Even Overnight
Keeps Baby's Skin Dry
Large Refastenable Stretch Tabs Provide A Secure, Snug Fit
Wide Fastening Area Makes Changing A Breeze
Leak-Barrier Leg Gathers Help Stop Leaks
---