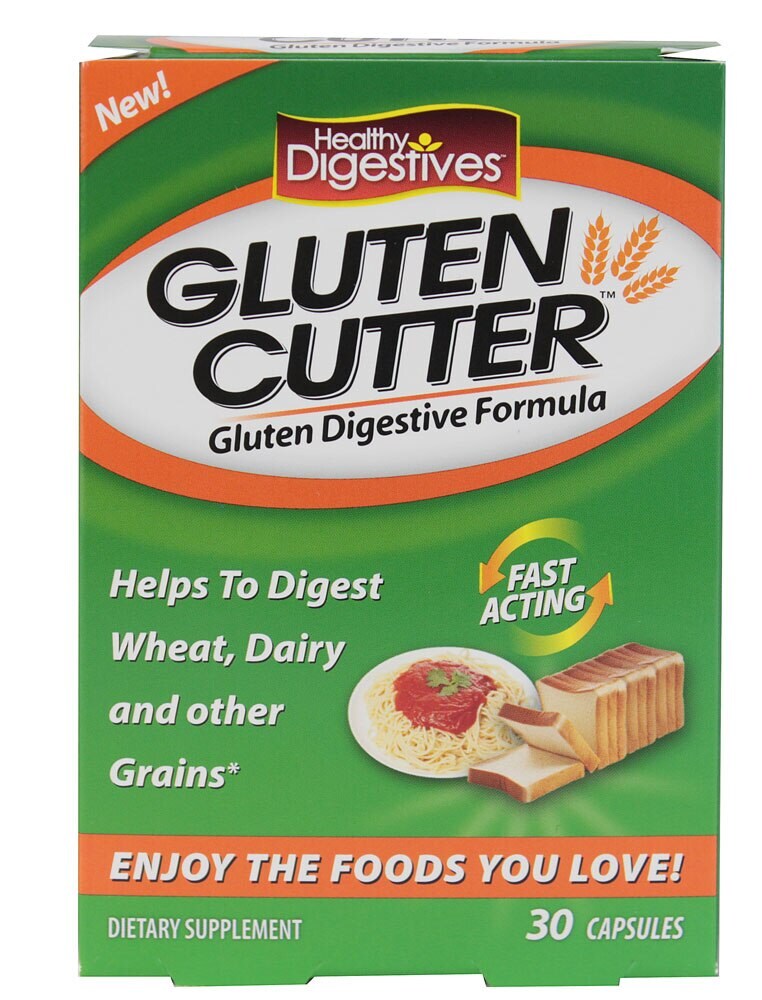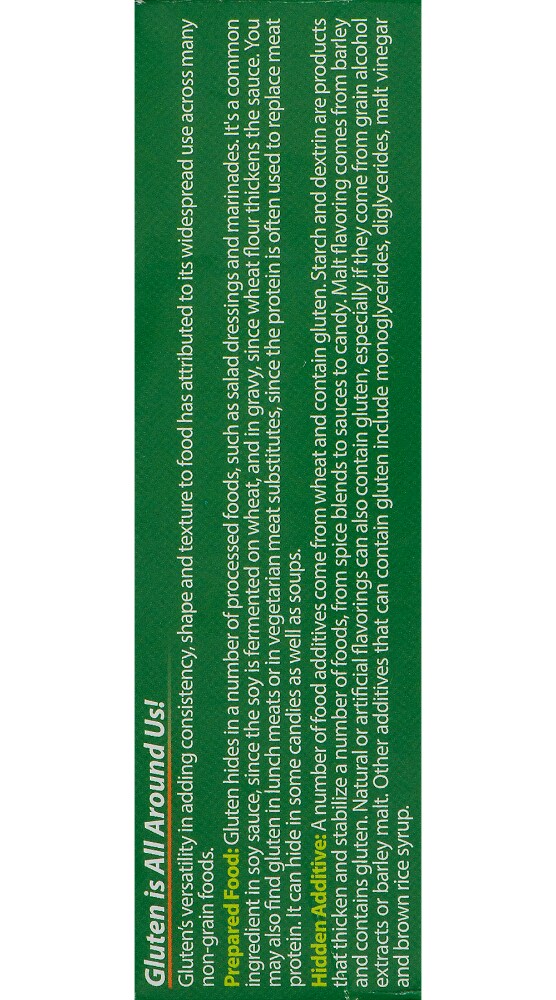 Healthy Natural Systems (HNS) Healthy Digestives Gluten Cutter Dietary Supplement Capsules
---
Gluten (from the latin "glue") is a protein found in foods made from wheat, barely & rye. Its central function is to make dough pliable, to help it rise & keep its shape & also to give the final product a chewy texture. Gluten can be found in conventional grain-based foods we love like bagels, pasta, bread & cereals, but it is also used as an additive in many non-grain foods such as canned soups, salad dressings, sauces, cold cuts, and many more. For most of us, the thought of eliminating these foods from our diets seems unreasonable. Yet a growing number of people are realizing they are sensitive to gluten which may result in stomach discomfort and bloating.
Only Gluten Cutter™ is formulated with GCX50™, an advanced proprietary blend of enzymes that target and break down gluten, thereby aiding the digestion process so you can continue to enjoy the foods you love!
Gluten Cutter™ may also be used by those looking to remain on a gluten-free diet.
*These statements have not been evaluated by the Food and Drug Administration. This product is not intended to diagnose, treat, cure, or prevent any disease.
---