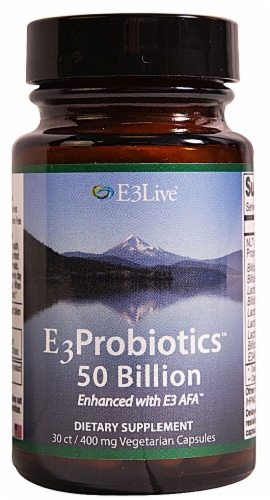 Hover to Zoom
E3Live E3Probiotics™ 50 Billion
Product Details
E3Probiotics™ 50 Billion may promote:
Restoration of Healthy Intestinal Flora
Healthy Digestive Balance
Support for Healthy Immune System
Relief of Occasional Digestive Discomfort
Vegan • No Additives • No Preservatives • GMO & Gluten Free
Beneficial intestinal floras can be depleted by diets high in processed foods, low in fiber, sugar, meat, medications taken for illness and infections, every day stress, travel, etc. When normal microflora maximizes nutrient absorption resulting in healthier You.
*These statements have not been evaluated by the Food and Drug Administration. This product is not intended to diagnose, treat, cure, or prevent any disease.
---