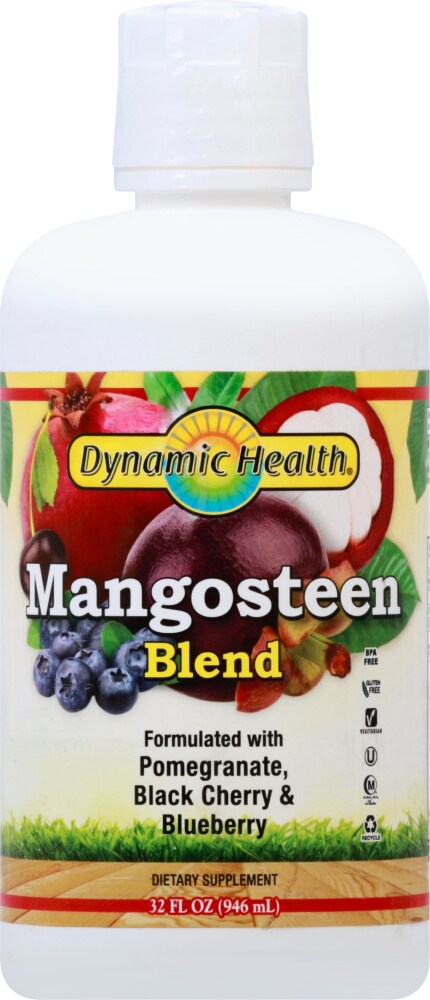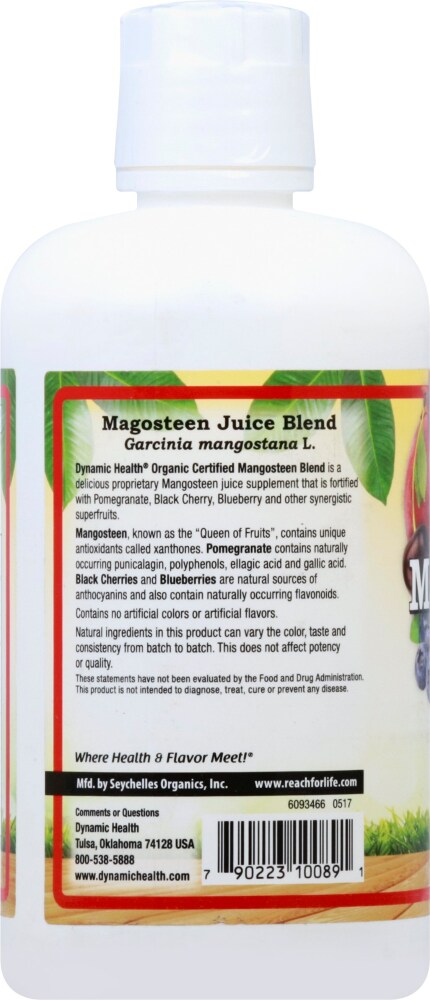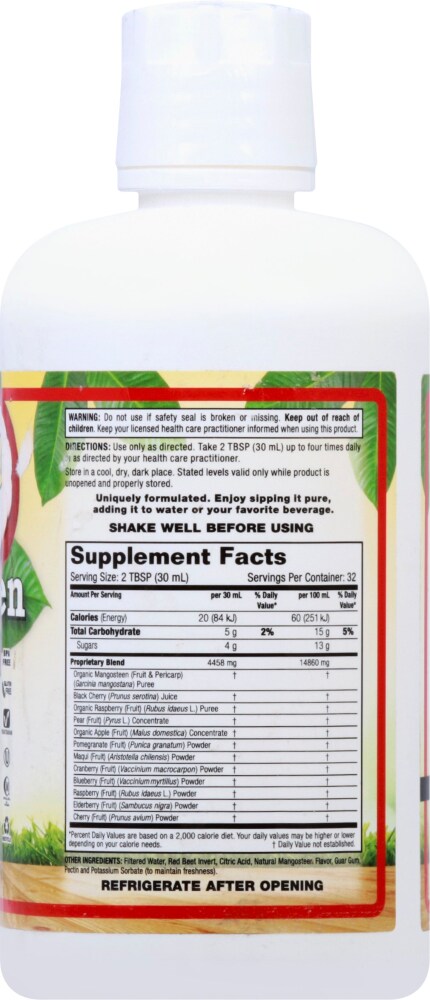 Dynamic Health Mangosteen Juice Blend
32 fl oz
UPC: 0079022310089
---
MangosteenJuice Blend
Garcinia mangostana L.
Dyamic Health® Organic Certified Mangosteen Blend is a delicious proprietary Mangosteen juice supplement that is fortified with Pomegranate, Black Cherry, Blueberry and other synergistic superfruits.
Mangosteen, known as the "Queen of Fruits", contains unique antioxidants called xanthones. Pomegranate contains naturally occurring punicalagin, polyphenols, ellagic acid and gallic acid. Black Cherries and Blueberries are natural sources of anthocyanins and also contain naturally occurring flavonoids.
Contains no artificial colors or artificial flavors.
Natural ingredients in this product can vary the color, taste and consistency from batch to batch. This does not affect potency or quality.
*These statements have not been evaluated by the Food and Drug Administration. This product is not intended to diagnose, treat, cure, or prevent any disease.
---