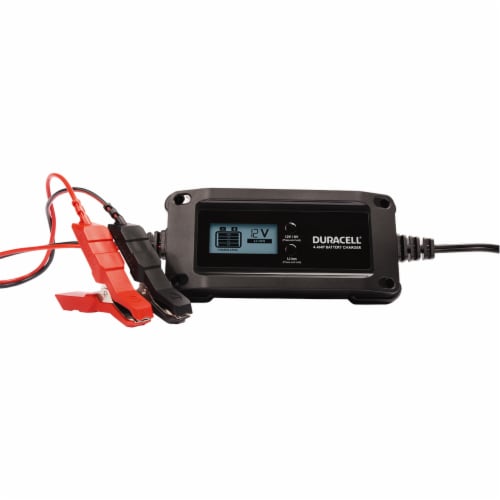 Hover to Zoom
Duracell Batter Maintainer & Charger
Product Details
Duracell's powerful, easy-to-use and ultra-safe 4 Amp battery charger and maintainer is the ideal way to keep your vehicle's battery charged so it's always ready to go.
Prolong your battery's life and take depleted batteries from dead-to-start in just 2 hours.
Ensures an optimal charge on all types of 6V, 12V and Lithium-Ion vehicle batteries.
Features a maintenance mode to keep stored batteries topped off between uses.
Includes alligator clamps for periodic charging, ring terminals for semi-permanent battery attachment, and switching between the two is safe and easy.
---