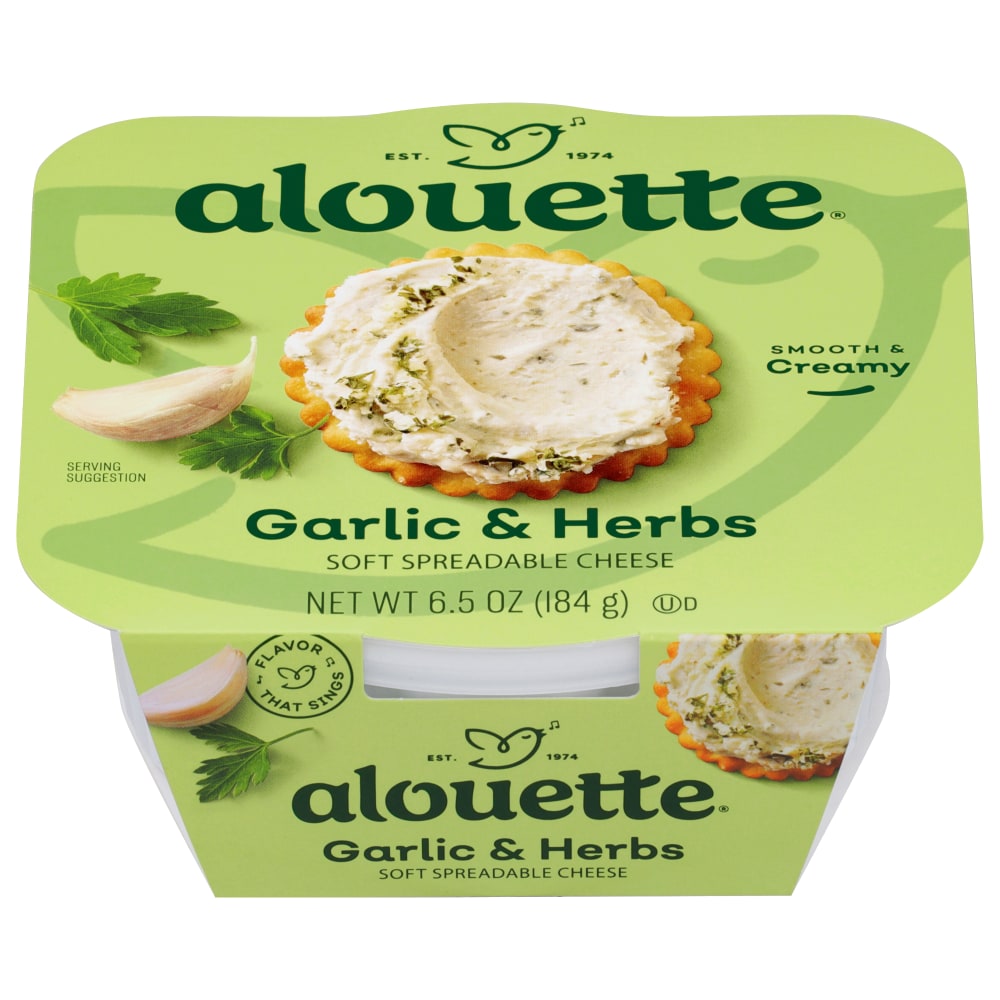 Alouette Garlic & Herb Soft Spreadable Cheese
Purchase Options
Located in Fresh Prepared
---
Alouette Garlic & Herbs Spreadable Cheese is made from rBST-free locally sourced milk and artfully blended with only premium ingredients that have been harvested at their peak.
Our ultra-creamy cheese has a beautiful floret and is then garnished with fresh garlic and herbs for an additional pop of flavor.
Packaged in our signature ramekin cup it is perfect for going from fridge-to-table.
Our ramekin cup provides light-barrier protection to keep the product at its freshest.
Kosher (OU) certified.
---