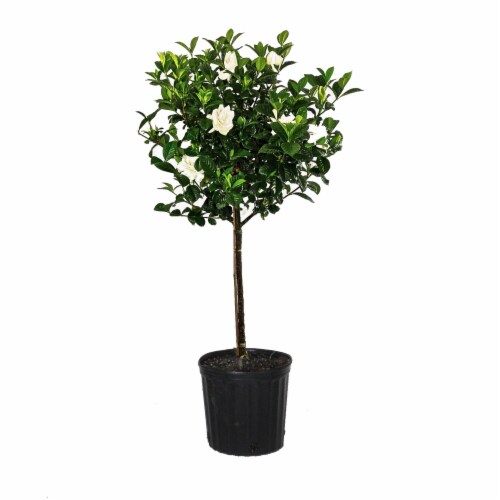 Hover to Zoom
Aimee Gardenia Standard Potted Plant (Approximate Delivery is 2-7 Days)
9.25-inch pot
UPC: 0081005417638
Product Details
The Gardenia Aimee plant is an attractive evergreen that is an old time favorite because of its intense fragrance and large white velvety flowers and glossy dark green foliage. The Aimee Gardenia is considered to be one of the larger Gardenia varieties reaching a height of 4 ft. to 5 ft. Gardenias perform best in well-drained and acidic soil and moderate moisture.
Gardenias also enjoy direct sunlight but will do well indoors in a sun-drenched room or patio and make an excellent container plant. Plants are proven to be excellent air purifiers that removes pollutants and chemicals from the air for healthy living. Studies show that house plants can decrease stress and anxiety and stimulate creativity. Great for yourself or as a gift.
We do not ship to California, Arizona, Hawaii, Alaska or Puerto Rico. We do not recommend shipping to extremely cold weather states.
Plant height at shipping is approximately 36 to 40 in. Tall measuring from the bottom of the pot to the top of the plant.
---