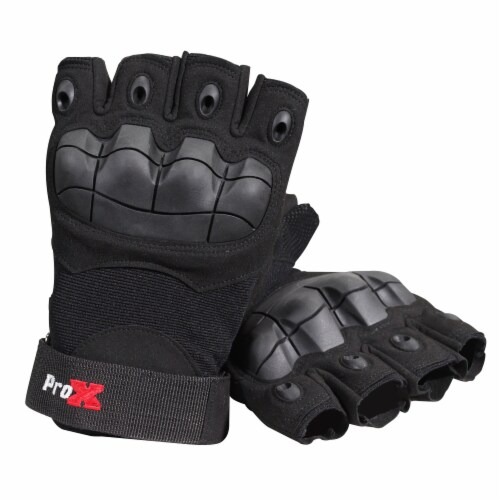 Hover to Zoom
X-GRIPZ Hard Rubber Knuckle Fingerless Gloves - For Truss and Stage Performance
Product Details
The ProX XS-DDJREV7 BL is a flight case designed to fit digital controllers similar in size to the Pioneer® DDJ-REV7 and is made with the highest quality material and workmanship to give you the ultimate security for your controller. If you have a passion for your gear and want to keep it safe at all times, this case will always perform at the highest level.
The ProX XS-DDJ-REV7 BL is constructed with our rugged signature 3/8" Gig-Ready Series Plywood, reinforced steel ball corners, and recessed steel padded handles and latches. There is additional space for cables and small accessories in the back and underneath the unit for convenience, and a 1U Rack Space underneath the unit (1U Rail Hardware Included), as well as a removable front panel. The front removable panel allows for easy access to the 1U rack space, front controls, and headphone/mic jacks.
All ProX cases use CNC technology, during the manufacturing process, to assure that cases are consistently built with strict specifications and tolerances that are required for the high-quality standards that ProX cases have been known for since 1984. Note: Any pictured device is shown for reference only and not included! For your safety and the safety of your equipment, do not attempt to transport or move with any gear stored on a sliding shelf or side shelf and be aware that the sliding shelf can be removed when slid out to its furthest point.
---