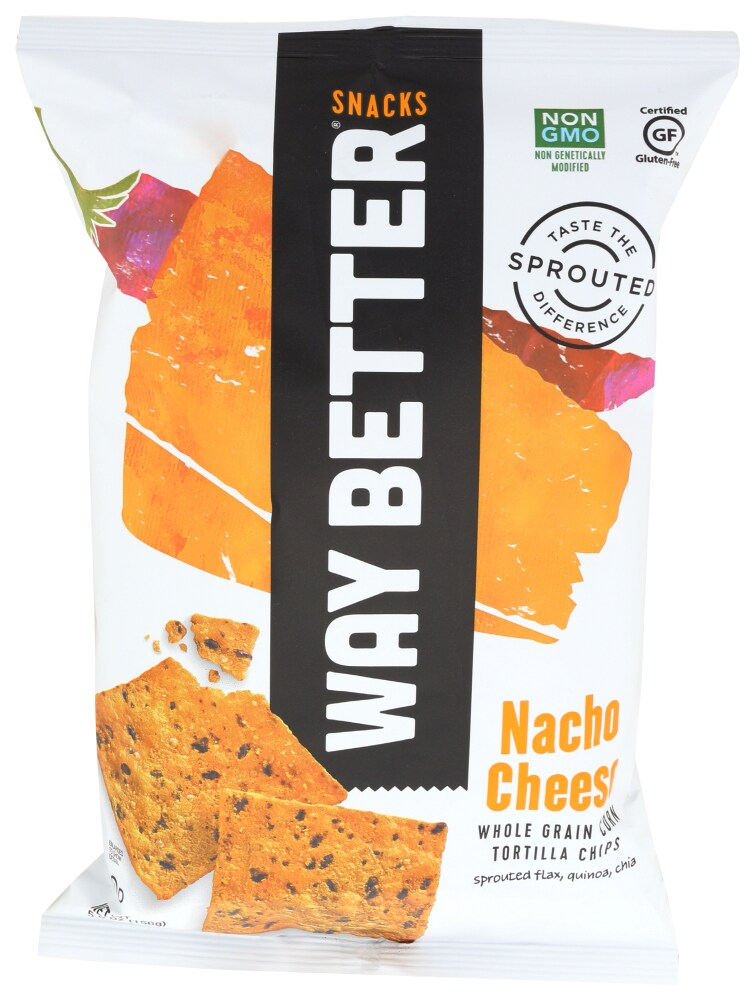 Way Better Nacho Above Tortilla Chips
---
What Makes Way Better Snacks Way Better?
Every chip in this bag is bursting with flavor and crunch! That's because we start with the best, most premium ingredients and make them even better by sprouting. So when you share these delicious sprouted chips, you're actually improving someone's well-being. You're the best!
Sprouting naturally eliminates the outer protective layer of seeds, beans, and grains, unlocking all the goodness inside for your body to use!
These scrumptious snacks are the nacho cheesiest with a real kick. Topped with organic cheddar cheese and red chili spice, you can actually see the lip smacking goodness.
Non-GMO
Certified Gluten Free • Kosher
Taste The Sprouted Difference
Whole Grain Corn Tortilla Chips
Sprouted Flax, Quinoa & Chia
---