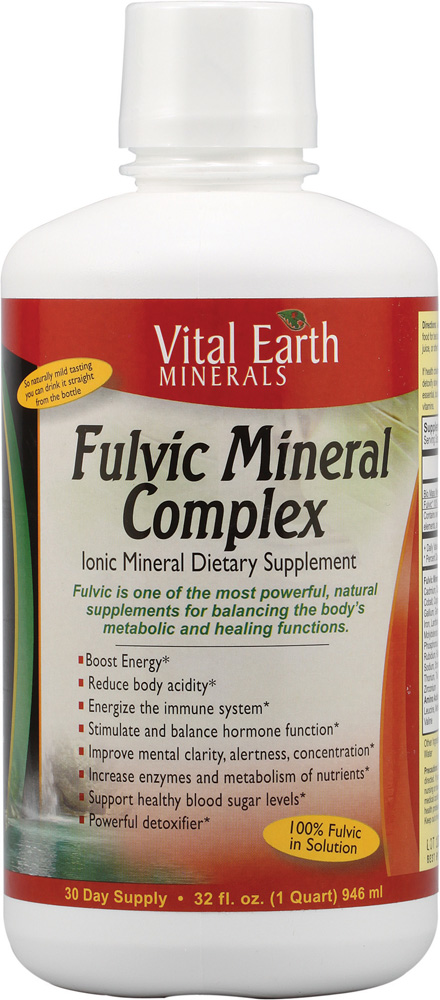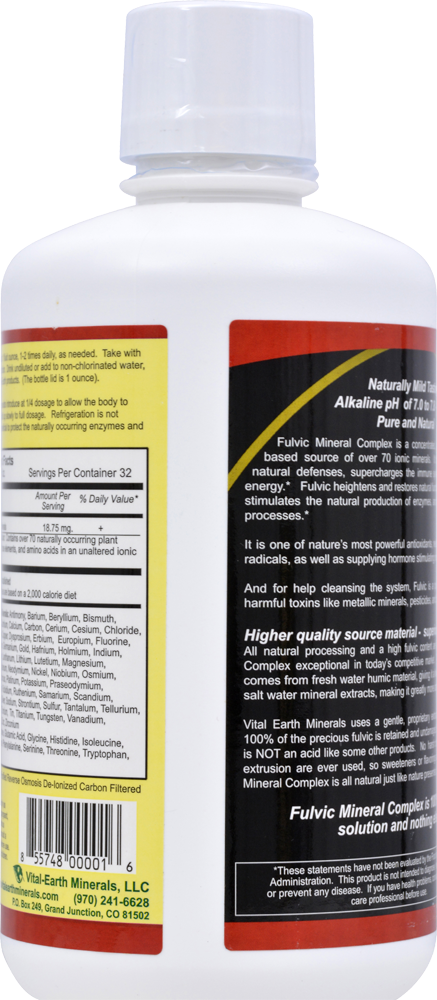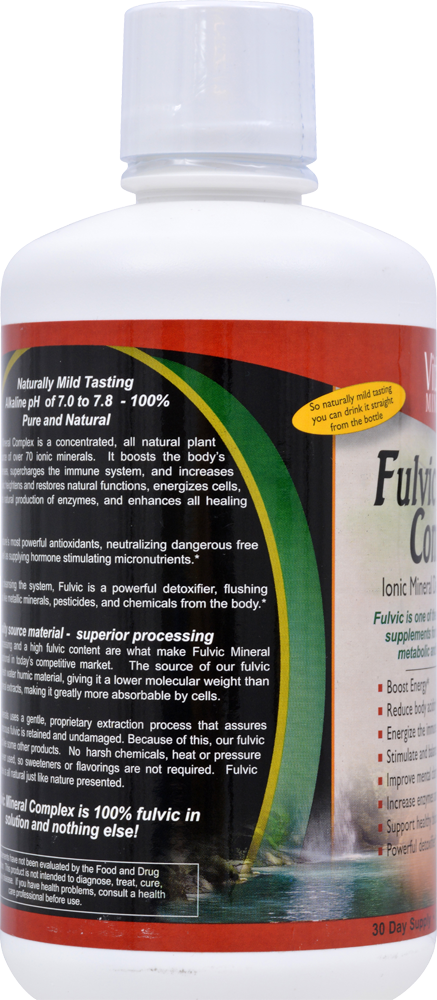 Vital Earth Fulvic Mineral Complex
32 fl oz
UPC: 0085574800001
---
All-natural processing and a high fulvic content are what make fulvic mineral complex exceptional in today's competitive market. Vital Earth Minerals uses a gentle, proprietary extraction process that assures 100% of the precious fulvic is retained and undamaged. Because of this, our fulvic is NOT an acid like some other products. No harsh chemicals, heat or pressure extrusion are ever used, so sweeteners or flavorings are not required. Fulvic mineral complex is all-natural juice like nature presented.
Ionic MineralDietary Supplement
Boost Energy*
Reduce Body Acidity*
Energize the Immune System*
Stimulate and Balance Hormone Function*
Improve Mental Clarity, Alertness, Concentration*
Support Healthy Blood Sugar Levels*
Powerful Detoxifier
100% Fulvic in Solution
*These statements have not been evaluated by the Food and Drug Administration. This product is not intended to diagnose, treat, cure, or prevent any disease.
---