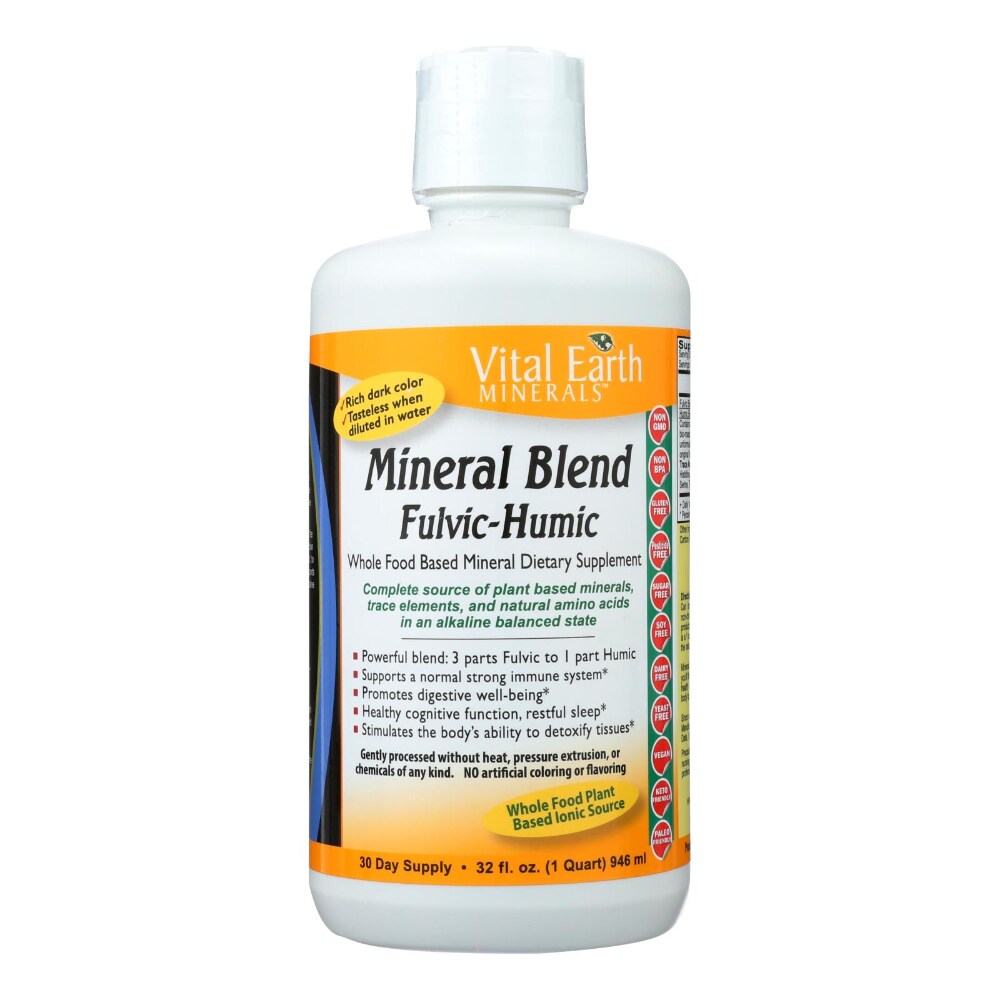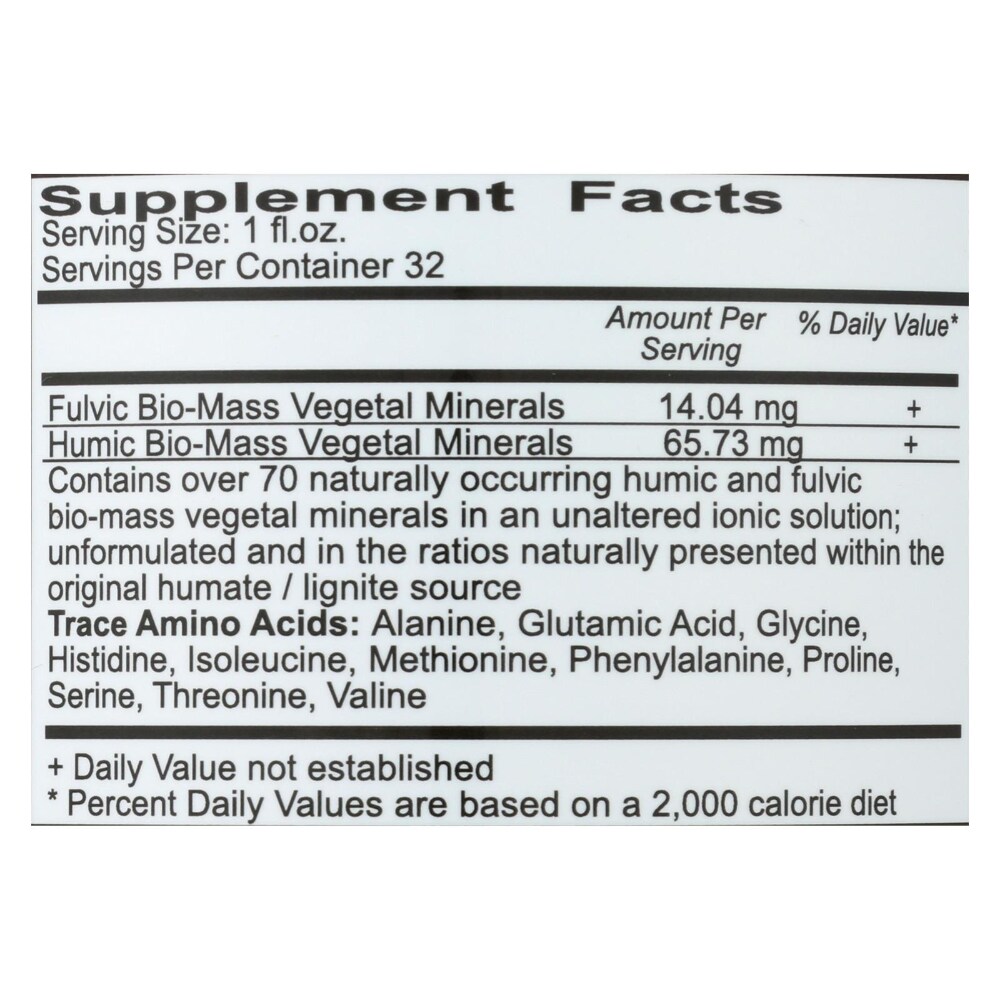 Vital Earth Fulvi-Humic Mineral Blend
---
Complete source of plant-based minerals, trace elements, and natural amino acids in a pH balanced state. Gently processed without heat, pressure extrusion, or chemicals of any kind.
All the benefits of Fulvic, PLUS Humic!
Mineral Blend offers unsurpassed support for natural levels of energy, cellular protection, and rejuvenation. You're getting all the powerful benefits of fulvic, plus the peak performance of humic. Along with their superior nutrient absorption, maximum benefits are assured.
The incredible powers of fulvic-humic can be attributed to their interactions with all functions of the body. Unparalleled absorption directly into cells and vital interactions with organs and systems in the body.
Fulvic and Humic together:
Provide essential electrical energy to revitalized normal cells
Boost absorption and bio-availability of ALL nutrients
Provide alkalizing minerals to encourage proper body pH
Support the natural removal of harmful pollutants from the body
Sustain the body's natural healthy inflammation response
Mineral Blend is an incomparable daily maintenance formula for the whole family. Fulvic and Humic are nature's perfect elixirs!
*These statements have not been evaluated by the Food and Drug Administration. This product is not intended to diagnose, treat, cure, or prevent any disease.
---