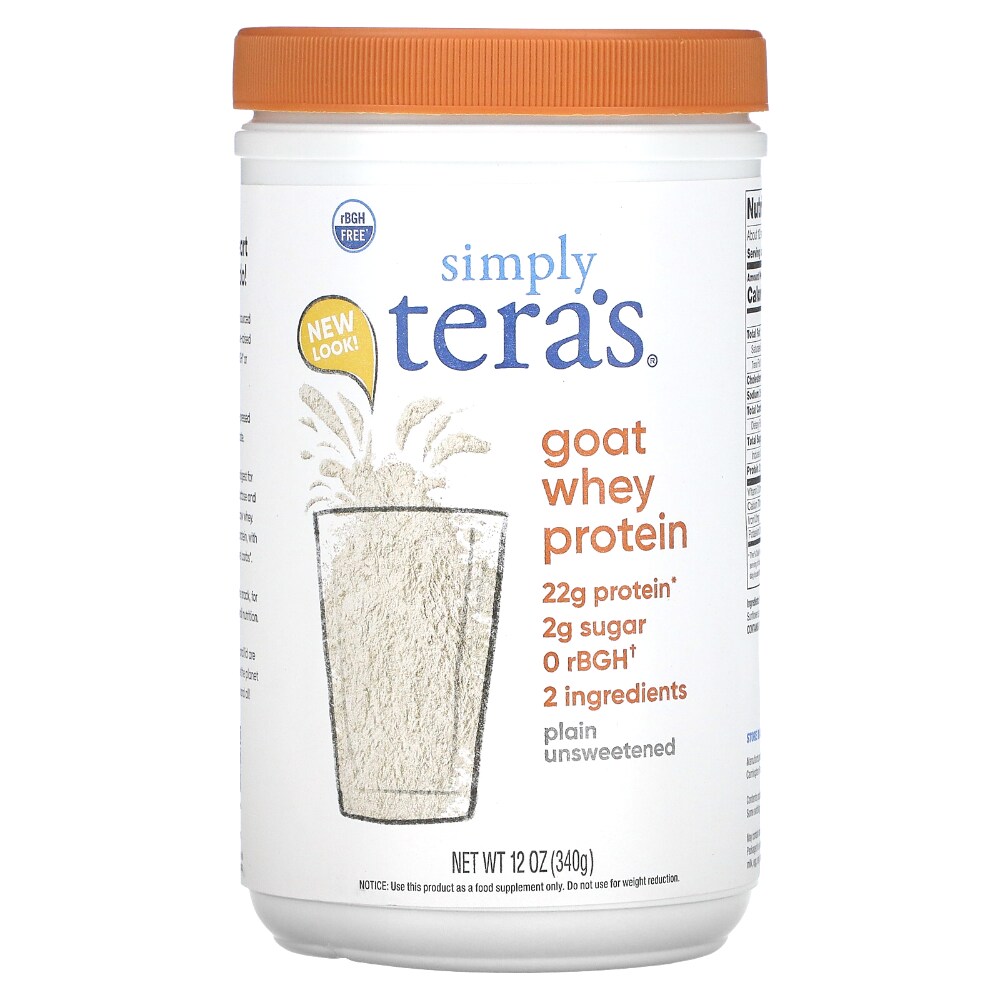 TerasWhey Plain Goat Whey Protein
---
Pure nutrition, artisan ingredients, earth friendly Tera's Whey® provides the highest quality, natural, great tasting nutrition for your healthy, vibrant lifestyle. Goat whey contains valuable nutrients and digests much easier than cow's milk. A great tasting alternative for those who may be allergic to cow whey protein. Naturally Healthy Protein 22 g of naturally complete protein and low carbohydrates - a great tasting recipe for a healthy diet.
Pure Nutrition
Delicious
Gluten Free
22g Protein per Serving
Be well. Be Vibrant.
Kosher
Non-GMO
*These statements have not been evaluated by the Food and Drug Administration. This product is not intended to diagnose, treat, cure, or prevent any disease.
---