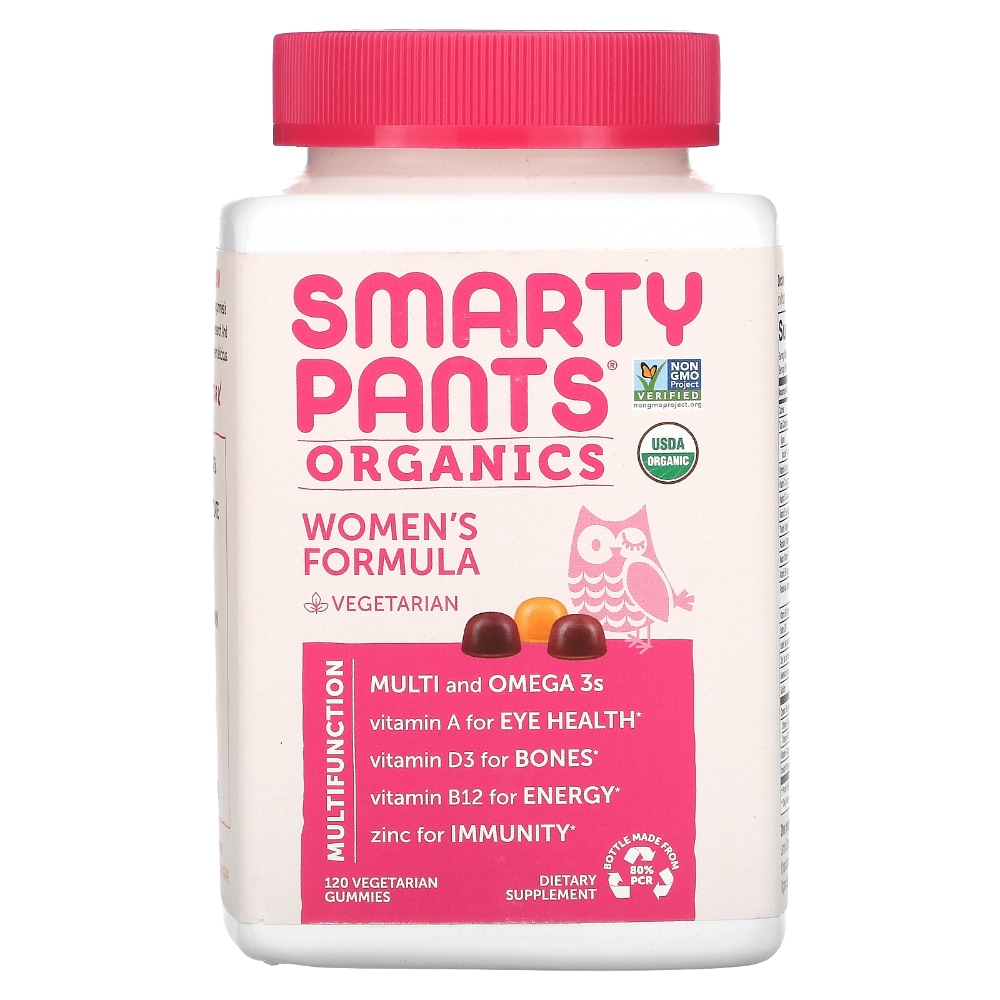 SmartyPants Organics Women's Complete Multivitamin Gummies
---
Whether it's creating a Pinterest-perfect birthday party or nailing that work presentation, we know you're at the top of your game. So are we. That's why we use only the most premium organic and vegetarian ingredients and pack them into delicious gummies you'll love, almost as much as taking over the world.
Vegetarian Superstar Ingredients
Vegetarian Omega 3s
Probiotics Bacillus subtilis
Vitamin D as D3
Folate as Methylfolate
Vitamin B12 as Methylcobalamin
Biotin
Vitamin K as K2
Zinc
*These statements have not been evaluated by the Food and Drug Administration. This product is not intended to diagnose, treat, cure, or prevent any disease.
---