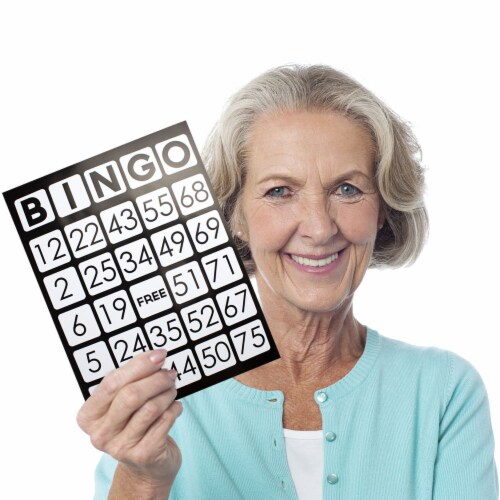 Hover to Zoom
EZ Readers Jumbo Bingo Cards, Pack of 25
Product Details
Better Bingo for Everyone
At Royal Bingo Supplies, we understand that some Bingo players just need a little help seeing their numbers, so we designed our EZ Readers to making reading Bingo cards easier for everyone. Each EZ Reader card is large-format: 8.5" x 11", just as big as a sheet of paper. That's over a 100% increase in size over normal cards! That gives us plenty of room to have jumbo, 1-inch tall numbers, which are over 2x the size of numbers on normal cards.
Size alone doesn't contribute to visibility, though. For optimal legibility each EZ Reader card uses a simple, high-contrast color scheme of black and white with thick, standard numbers and letters. The large format also allows us lots of negative space between numbers, because nothing is tougher to read than a cramped card whose numbers seem to all run together.
EZ Reader cards are available in packs of 25 and 50. Each pack of cards has a unique selection of numbers on every card, counting up from B1 to O75.
---