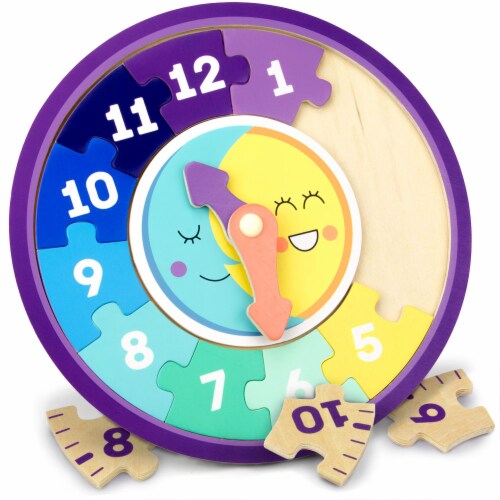 Hover to Zoom
Day and Night Teaching Clock
Product Details
Tick Tock, Tick Tock...
' It's time to learn about the clock! Telling time is crucial for young learners, and there's no time like the present to get started! Move the hour and minute hands to learn when it's time for lunch, soccer practice, and bedtime. This will keep little ones learning from morning until night.
Start by following the color progression to learn where each number goes on the clock. Then, advance your skills by flipping the puzzle to the other side and following the 60 second breakdown.
Why You'll Love It:
Little ones will learn to tell time and practice basic counting on one, fun puzzle toy! As they put each puzzle piece together, they will enhance fine motor skills, problem-solving skills, and enhance their memory. Each piece was made from natural cuts of wood and decorated with safe, water-based paints.
---