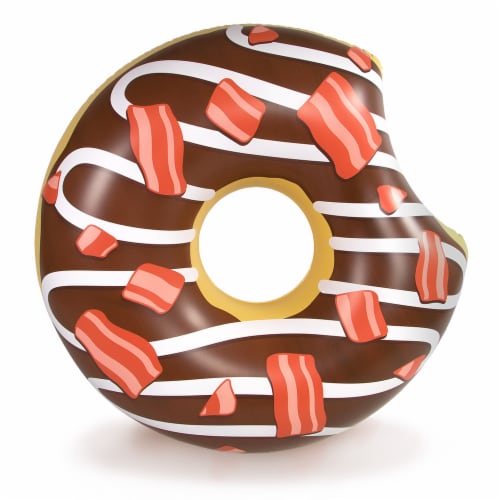 Hover to Zoom
4' Maple Bacon Donut Float
Product Details
Have fun floating with food!
This sweet maple and bacon donut swimming pool float from Sol Coastal is over 4 feet wide! So recline in sweet maple icing and salty bacon style. Made of long-lasting vinyl, it has been dyed with bright, bold colors with lots of great details, like glazed maple icing and long, crispy strips of bacon. And just in case of any accidents, we've included a free emergency patch kit. Don't let your fun deflate at your next summer beach party!
Why you'll love it: It's floating food for your pool! Who doesn't need more stuff that floats? It's tasty looking and big enough for just about anyone to lay back and catch some sun. Take your raft anywhere; the beach, the lake, or the pool. Hop on your new cute pool floaty and let the waves lead you to your summer paradise.
---